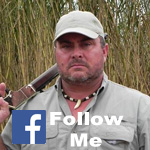 I just recently filmed this endorsement video at the Houston International Boat show featuring the Swamp People's T-Roy Broussard.
Dave Homer of Anchor Marine Insurance invited T-Roy to his booth to say some kind words and express his satisfaction with with insurance services.
T-Roy Broussard has spent the majority of his life hunting and fishing in the marshes and bayous of Southeast Texas. T-Roy got his start in Alligator hunting when Texas re-opened the season on Alligators in 1984. T-Roy's dad taught him the basics and over the next couple of years T-Roy had honed his skills enough to prove to his dad that he was ready to go out on his own. In 2006 he took over the business from his father. T-Roys work ethic and dedication to success is what has driven him to become one of the best alligator hunters in Texas, and quite possibly the entire United States.
Be sure and catch him on TV's Season 5 Swamp People. Says T-Roy: "SWAMP PEOPLE SEASON 5 premiers on MONDAY, Feb 3rd at 8pm Central on the History Channel. Time for some Thunder and Lightning baby !!!!!!!!!!!!!!"